Recipe: Garlic & Lemon Marinade for Chicken
By Jon Archer
First off, happy new year to everyone!
This new year led to me cooking for several which I always enjoy, don't often get to cook but when I do I always cook everything from scratch. This year I decided on chicken kebabs with a variety of marinades. One especially went down a storm, Garlic and Lemon, so I thought I'd share.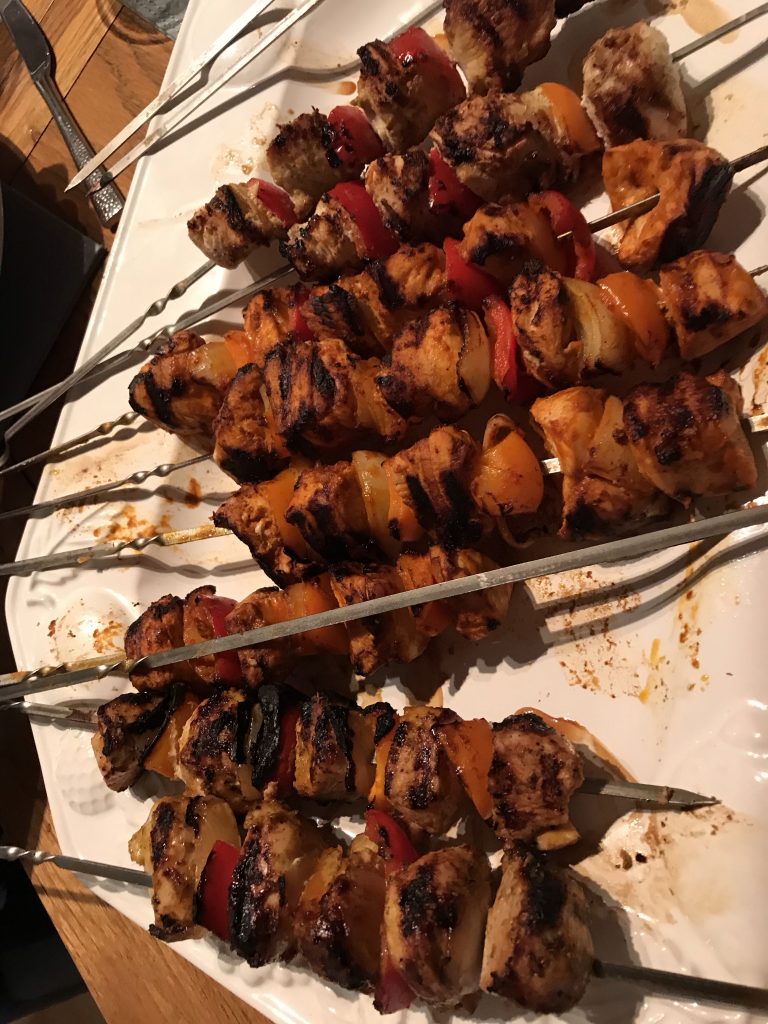 Other marinades I made were Souvlaki and Chilli tomato
Ingredients:
This gave me enough for roughly 500ml of marinade, but I only used half the remainder being devoured as a dipping sauce.
1 zested and juiced lemon
500ml Greek Yoghurt
1 bulb garlic
4 tablespoons chopped pickled jalapeno
2 tablespoons chopped oregano
1 teaspoon salt
1 teaspoon ground black pepper
4 tablespoons extra-virgin olive oil
Put all but the chilli's into a small blender and give it a good spin, adding the chilli's in afterwards followed by a short blend, a quick go will leave the chunks for the dipping sauce if you are so inclined, either way thats all there is to it.
Pour over some chicken, I had roughly 2 breasts chopped into kebab size chunks, mix in well and leave in the fridge for at least 2 hours. After marinading you can grill or oven bake the chicken, I'll leave this up to you.