Barcamp Manchester
By Jon Archer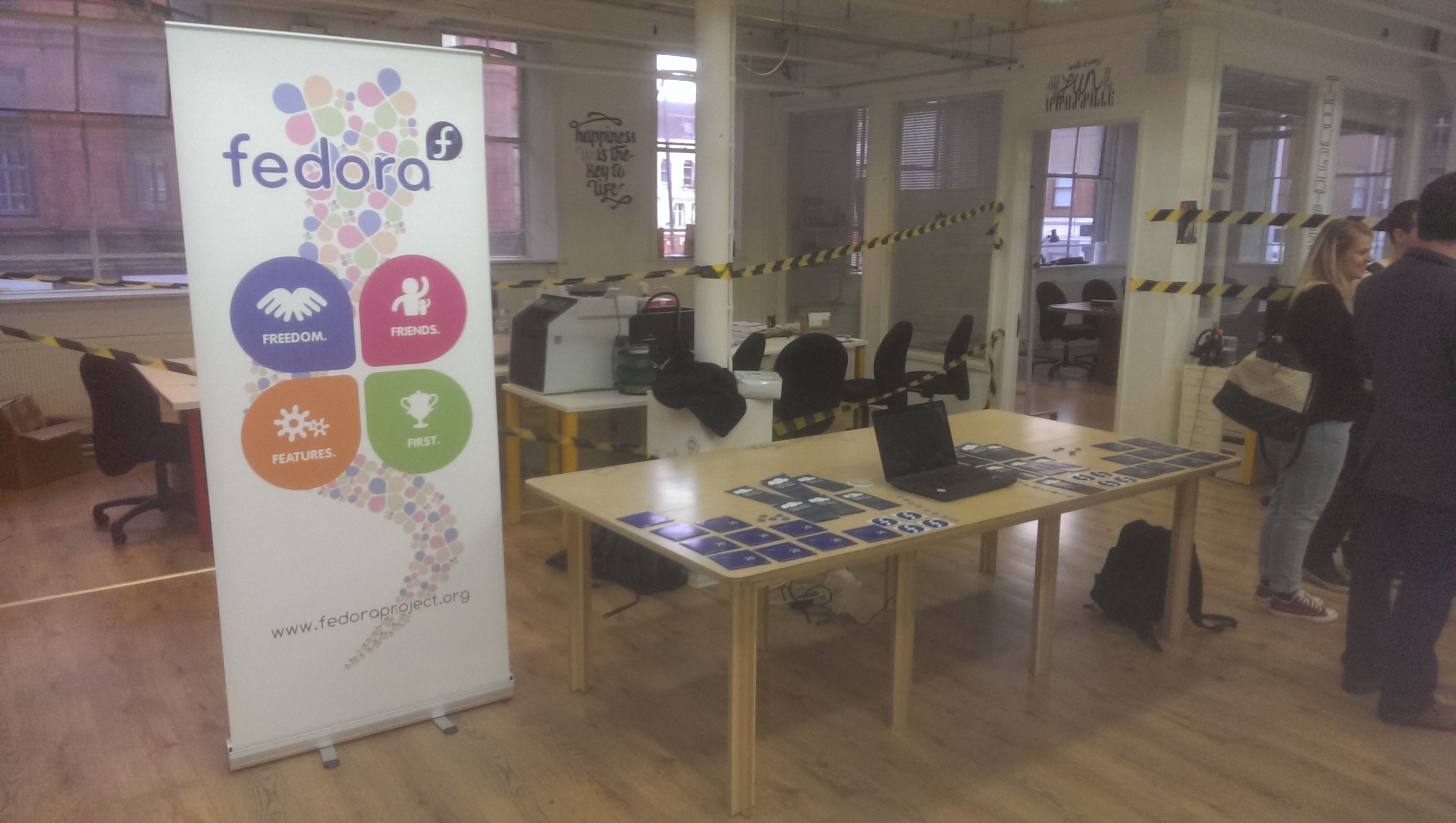 I've been meaning to write this post for some time, but things have been a little hectic recently. That said I really wanted to write something, even if it is a little short, about Barcamp Manchester. The event took place over the weekend of 18th & 19th October and was just a fantastic weekend.
After a fairly decent break from the Barcamp scene, Manchester really came back and did it justice. Set in the fantastic SpacePort building on Lever street which is a meet and workspace, I arrived earlyish on the Saturday morning with fellow members of RossLUG. Carting in my bundle of swag I was shown my table in the main space and setup the Fedora table. As most will know I am a proud ambassador for the Fedora project and more proud of the fact we were able to sponsor the event.
The table looked great and we had plenty of swag and disks to give to the myriads of folks visiting the table throughout the day, there was great conversation with many people and the traditional barrage of questions from everyones friend Gino.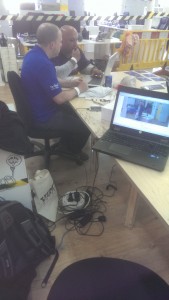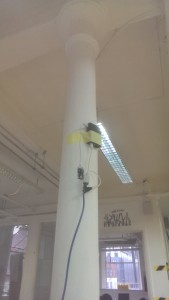 @tommybobbins and myself setup the timelapse cameras and live stream of the weekend, the timelapses can be viewed:
Saturday Main room: https://www.youtube.com/watch?v=fCJ-rRiv1P0
Sunday Main room: https://www.youtube.com/watch?v=tEOFYjZoddM
Other Room: https://www.youtube.com/watch?v=8Lj00l2HvKs
Werewolf: https://www.youtube.com/watch?v=D9Zf6LJ43xs
Finally getting to meet fellow ambassador Dave 'Kubblai' McNulty who helped man the table and also give me the opportunity to attend a few talks. Plenty of great content in the talks I attended so if they are anything to go by there quality of the contect over the weekend was exceptionally high quality.
All in all a great weekend, seeing the regular attendees is always a highlight for me but also a high level of interest at the Fedora table in the Fedora project from people who have never heard of the project right up to those who are of an expert level. The organisers of the event need a huge pat on the back for this event and I will certainly look forward to next years!