GoingOffGrid
By Jon Archer
Today's the day! After being on the waiting list for some time, my PowerWall 2 + Gateway installation is finally happening today.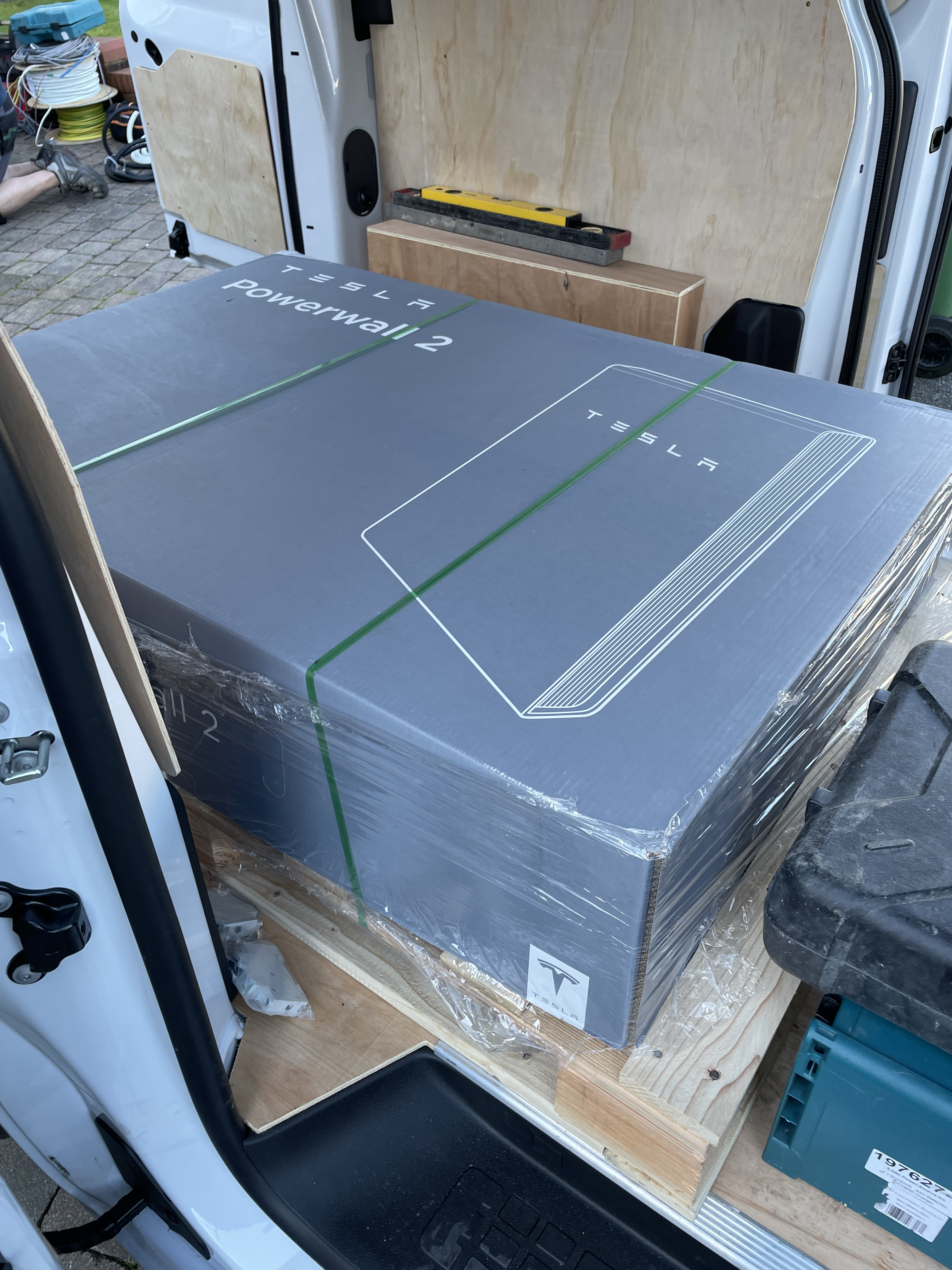 Back in May 2022 I had solar installed and had requested for an install of a PowerWall too, but due to the shortage its only now being installed.
It now means that the solar I generate can be stored rather than sent back to the grid so I can use later in the day. It also means that should the grid be disconnected for any reason I still have an electricity supply.
Last years generation was fantastic, but over winter (as expected) was pretty poor. This was exacerbated by the fact I live on a hill and to the rear of my house is a woodland with some seriously high trees. Once the trajectory of the sun was higher than the treeline we started generating again. On a good day this means anywhere up to 35kWh of generation.
I've also connected my Solar inverters, and optimizers, into Home Assistant which allows me to display metrics on my dashboards, but also combine inverters to see total generation stats and create some automation's - which I'm yet to fully take advantage of. Things like running dishwashers/tumble dryers when generation is high enough.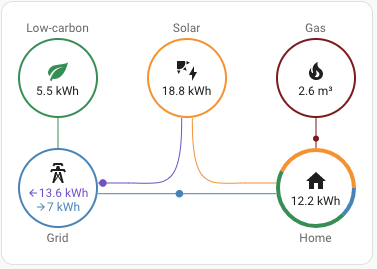 Another addition to the whole Power part of my setup was to add smart sockets to many devices across my home, these have the ability to be controlled over WiFi but also via Home Assistant and more importantly monitor the power throughput. This gives me a full picture of what devices use what across my house.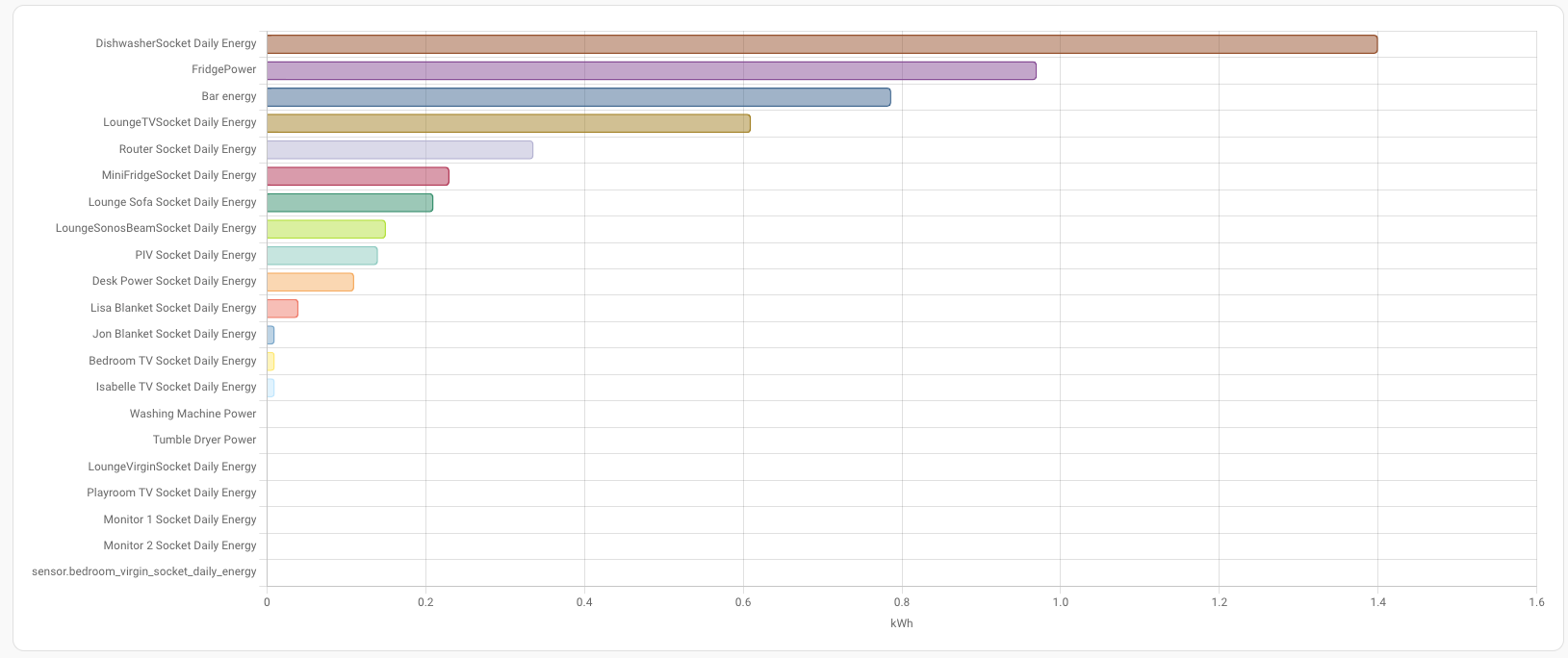 Further automation's allow me to turn off Vampire devices that suck power when in standby, while I have some rudimentary versions of these automation's they definitely need some refining.
Once the installation is complete I will look to get the PowerWall also connected to Home assistant to see what fun I can have there with stats and automation….. Watch this space.